Le design ne concerne pas seulement l'apparence du produit ou l'effet qu'il produit pour le tenir dans la main. Le design, c'est comme ça que ça marche
Steve Jobs
Simone Micheli founded the Architecture Studio in 1990 and in 2003 he created the architecture company Simone Micheli Architectural Hero together with Roberta Colla. The society is based in Florence, Milan, Puntaldìa, Dubai, Rabat and Busan. His professional activity ranges from master plans and architecture to interior, from design to visual, through graphics, communication and event organization. His creations, always sustainable and environmentally conscious, are characterized by a strong identity and uniqueness. Many are his creations for public administrations and important private clients connected to the community and to the residential world. He is the curator of thematic exhibitions – contract, but not only – at the main international architecture, design and hospitality fairs. In collaboration with Roberta Colla and his team of professionals, he holds masters, conferences, workshops and lectures at universities, cultural institutes and institutions in many cities around the world. His works have been featured in the most important international exhibitions as well as in Italian and international newspapers, magazines and periodicals. www.simonemicheli.com
Diplômé de l'École Boulle et de l'ESDI (Strate College), Eric Berthes crée son agence, Planet Design en 2000. De sa formation, Eric Berthes a gardé la rigueur des lignes droites et des courbes aux proportions parfaites. Sa passion : le dessin. Son ambition : concevoir les objets et anticiper les attentes du troisième millénaire. Il débute son activité avec des partenaires telles que Packard Bell et Babyliss. Aujourd'hui, Eric Berthes assure la direction artistique globale de la marque OA1710 en créant des objets aux formes épurées et contemporaines pour l'Orfèvrerie d'Anjou. Avec la même passion, il collabore avec des marques de spiritueux, de champagne et d'art de la table. En hommage à James Bond et à l'occasion de la sortie de son dernier opus, il crée des objets d'exception, telle que la Bullet 007, et tout dernièrement le meuble à dégustation RD 2000 pour Bollinger.
A l'occasion des 80 ans, la maison Ricard à confié à Eric la création du dernier kit (verre et carafe) en édition limitée. Pour Chivas, il aménage des espaces événementiels au bar du Martinez pour le festival de Cannes, au Carré VIP du Karément à Monaco ou la scénographie de la Nuit des Césars. Dernièrement, il a réalisé la lampe BgoodD pour la maison Branex, le "iTam-Tam" pour l'anniversaire du célèbre tabouret et une collection de porcelaine pour Revol baptisée Cook & Play et Likid. Parallèlement à ces projets d'art de vivre réalisés pour des marques, il crée des pièces de mobilier libres à l'édition, qui sont un sas d'inspiration pour développer de nouvelles formes et de nouveaux usages.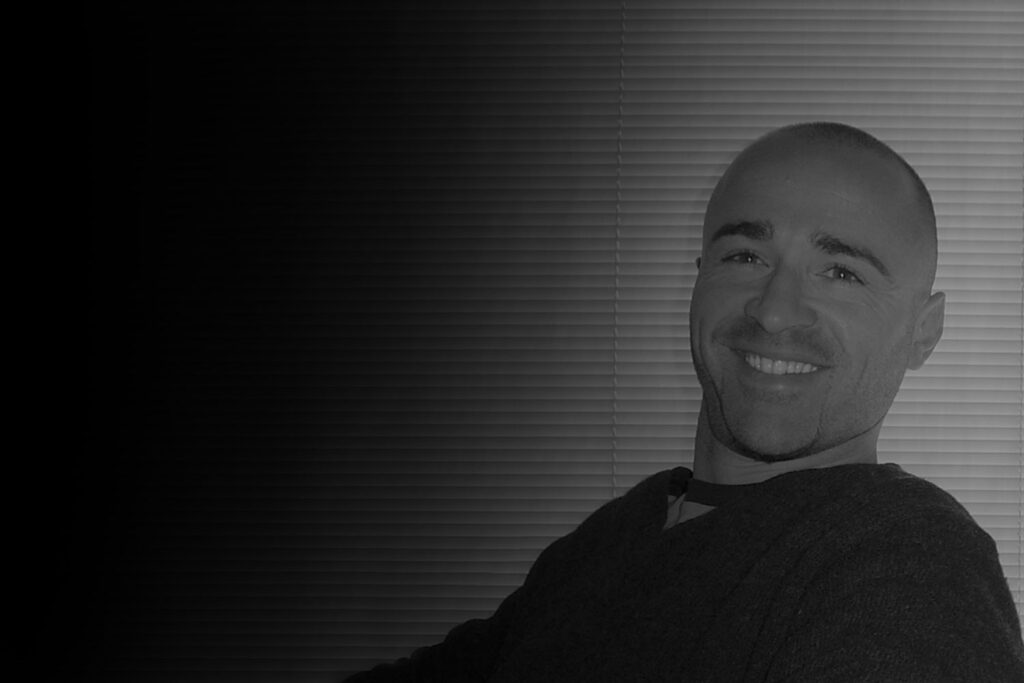 Après le diplôme à l'Ecole  d'Art à Cantù il fréquente l'Ecole Polytechnique de Design à Milan pour le diploma  Master en Design Industriel. En 1999 dans son bureau de Carugo il  a commencé sa carrière qui l'a vu se déplacer très facilement entre les rôles du designer, du directeur artistique et du graphiste pour une clientèle dans le secteur de l'industrie du meuble: Bross, Di Liddo & Perego, Emmemobili, Linfa_Design, Milano Bedding, Nespoli_Consonni, Salcon Imbottiti, Servetto, Pamar Italia, YDF.
En 2004 le produit Escher de Emmemobili est exposé à la Triennale de Milan et en 2005 le même produit est presenté au Clac de Cantù dans l'exposition « Città Infinita ». La collection Cubik, conçue pour Di Liddo & Perego, a gagné le « Prix Spécial Tiziana Mascheroni » pendant le concours YOUNG & DESIGN 2005.
Pietro Arosio was born in Lissone in the province of Milano on March 20th, 1946.
After graduating from the Institute of Applied Arts in Monza, he gained further experience working in the research centre of AF&F, a company specializing in the production of metal furniture for public spaces. This experience helped Pietro Arosio to cristallize and define the design philosophy which he would follow in the future as an industrial designer.
In 1972 he opened his own business, and he began designing kitchens in 1978, work which gained recognition when he won the first Casaviva d'Oro prize in 1983.
Simplicity of form, constant research into new materials and technologies, the meticulous definition of every detail in the design phase together with the engineering departments of the companies which make the pieces are fundamental elements in the work of Pietro Arosio. Nevertheless, he does not undervalue the emotional aspect of the product and has in several cases collaborated with internationally famous artists such as Nespolo, Del Pezzo, Hsiao Chin, Tilson, Rotella and Keizo, to give artistic value to the products.
Some of his work has been displayed at the Victoria and Albert Museum in London and at the Die Sammlung museum of modern art in Munich.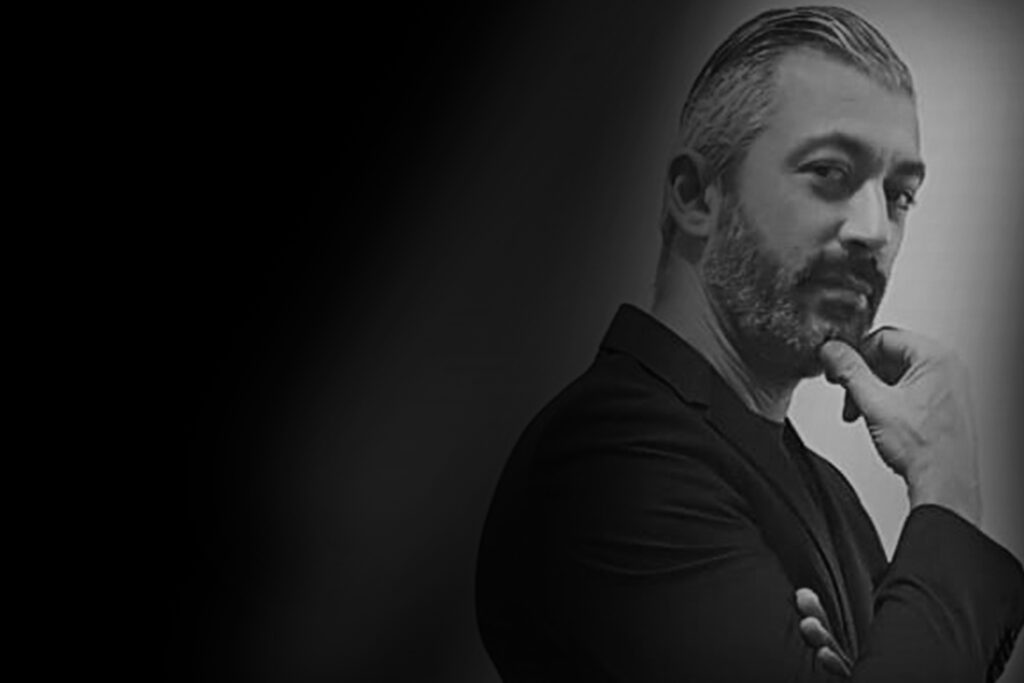 Né en 1974, Stefano Bigi a grandi entre la France et l'Italie. De cette double culture, il en a retiré le goût du chic et des belles choses. Après des études d'Arts Plastiques, il fait carrière dans le design graphique et design web. Cependant, depuis près de dix ans, il ne cessera jamais de dessiner des canapés, des chaises (son obsession) et des objets et ce n'est qu'à 31 ans qu'il décida de vivre sa passion : le design de meubles et d'objets. En 2005, il s'installe à Milan et fonde sa société : Stefano Bigi design studio.
Le Design est pour moi une recherche effrénée du juste équilibre entre l'esthétique et le confort, entre la forme et la fonction. Mon but est de créer une émotion qui donne envie aux personnes d'aller s'assoir ou d'utiliser mes meubles quand ils les voient. Je ne cherche pas à faire des pièces de musée mais bien à toucher les personnes qui ont des aspirations et des envies différentes et qui fuient la standardisation et l'uniformisation. Je dessine des meubles destinés à ceux pour qui une chaise n'est pas seulement une assise et quatre pieds. Pour moi, il est aussi très important de soigner le confort, car faire envie n'est pas la finalité de mon travail, je dois ne pas décevoir ! En effet, si le design attire, c'est le confort qui fidélise. Mes meubles sont faits pour être vécus et éprouvés. Ils vivent avec leurs propriétaires. C'est pourquoi, j'aime les poufs cachés pour accueillir des amis à l'improviste, les formes rondes et gourmandes, les meubles modulables qui évoluent au gré de la vie … Ils sont là pour créer une atmosphère, une ambiance particulière, pour créer un espace à part, un espace à soi. Le meuble ne doit plus être une contrainte dans une maison mais une envie. Un meuble est aussi pour moi le résultat de la rencontre avec la contrainte technique. Il n'est pas que le fruit du designer : il est le résultat de la collaboration entre les idées du designer et le savoir-faire technique de l'éditeur. En effet, se confronter à des matériaux innovants et à des techniques nouvelles, ouvre de nouvelles perspectives. Cette recherche conjointe de l'innovation et de la rationalisation, me pousse à trouver de nouvelles voies de recherche.
John was was born in England in 1948.
In 1966 he attended the Brighton School of Architecture and from 1969 to 1973 he studied commerce at Hertford University.
In 1982 he founded Sofas and Sofa-beds.
In 2004 he changed the brand name to Espacio adding some of the best Italian furniture design brands.
Elisabetta Garoni was born in 1968. She graduated with a degree in Architecture in 1994 in Milan.
After gaining experience collaborating with several well-known design and architecture studios, since 2001 she has been working autonomously in several different sectors. She opened « Studio DAC » (Design Architecture Colour) in Milan where she works mostly in Industrial Design and Colour & Texture design, working in close contact with companies to research and develop new materials and chromatic coordination. The project Matrioska was chosen for the Macef Design competition in 2002 which was dedicated to tables;
The project Airone, a lighting system for street furniture won third prize at the Concorso Neri Award in 2003. At the moment she is working as a colour consultant for Methis, office systems; PPG Industries Italia; interior design projects for companies such as Akzo Nobel, Grecav and Basell. In her associated studio in Lissone (together with Sabina Sallemi) she plans and designs interiors.
Milan 1967.
Graduated in architecture from the Polytechnic of Milan in 1995. Immediately after collaborated as a researcher for the Domus Academy Research Centre and organised research seminars for the Polytechnic of Milan.
Following on from experience gained in architectural studios, since the year 2000 she has worked as a free-lance professional in a wide range of project fields: industrial design; research and development of new furnishings; internal architecture; fitting and setting up of showrooms, exhibitions and events connected with the Milan Furniture Exhibition.
STUDIES
Art Institute, Castelmassa (RO), 1958

PROFESSIONAL PROFILE
He began by collaborating as an interior designer on transatlantic liners such as the Andrea Doria, the Guglielmo Marconi, the Raffaelle and the Michelangelo. Afterwards he worked on the planning and design of several school buildings including the interior design. He designed several public spaces and in 1977 he became interested in industrial design, which soon became his primary professional activity.
COLLABORATIONS AND CONSULTANCY
He works with the most prestigious companies in the sector, bringing together an artistic sensibility with functionality and affordable prices, being both creative and expert in several technologies.
After studying architecture, he dedicated himself to the world of design experimenting in his Rome studio the techniques related to the design of multifunctional furniture. In the 70s and 80s he created lamps of great innovative content for Fontana Arte, Ve Art, I Tre, Murano Due, Luxo; at the same time he designed sofas for companies such as Giovannetti, Uvet, Poltronova, Sofart, Arflex, receiving prestigious awards. In recent years he has collaborated with well-known companies in the field of upholstered furniture such as BPA, Flexform, Desiree, Biesse, Saba.
Elena Viganò attended the Art School "B. Luini" of Cantù and in 1994 graduated in Architecture at the "Politecnico di Milano". The Interior Design Studio was born in 2002 by ten years experience in different fields but always linked to the furniture industry, interior design and renovation.
The work is aimed at planning for private customers, commercial businesses and image.