El diseño no se trata solo de la apariencia del producto o del efecto que produce al sostenerlo en la mano. El diseño es como funciona
Steve Jobs
Simone Micheli founded the Architecture Studio in 1990 and in 2003 he created the architecture company Simone Micheli Architectural Hero together with Roberta Colla. The society is based in Florence, Milan, Puntaldìa, Dubai, Rabat and Busan. His professional activity ranges from master plans and architecture to interior, from design to visual, through graphics, communication and event organization. His creations, always sustainable and environmentally conscious, are characterized by a strong identity and uniqueness. Many are his creations for public administrations and important private clients connected to the community and to the residential world. He is the curator of thematic exhibitions – contract, but not only – at the main international architecture, design and hospitality fairs. In collaboration with Roberta Colla and his team of professionals, he holds masters, conferences, workshops and lectures at universities, cultural institutes and institutions in many cities around the world. His works have been featured in the most important international exhibitions as well as in Italian and international newspapers, magazines and periodicals. www.simonemicheli.com
Graduated from The Boulle and the ESDI (Strate College) School, Eric Berthes created his agency Planet Design in 2000. From his formation, Eric Berthes kept a perfect proportion between straight lines and curves. His passion: drawing. His ambition: creating objects and anticipating the expectations of the third century. He began his career with partners such as Packard Bell and Babyliss. Today, Eric Berthes is the art director for the brand OA1710, by creating objects in the uncluttered and contemporary forms for The Goldsmith's d'Anjou. With the same passion, he works with the different brands of spirits and champagne. As a tribute to James Bond and at the occasion of the out coming of his last movie, Eric Berthes created exceptional objects, such as The Bullet 007 and, more recently, the tasting cupboard "RD 2000" for Bollinger.
For their 80th anniversary, Ricard entrusted Eric with the creation of the latest kit (glass and decanter) in a limited edition. For Chivas, he sets up events spaces in the bar of Martinez Hotel during the Cannes festival, the VIP area of The Karément lounge bar in Monaco and the scenography of the César Awards Night. Recently, he designed the lamp BgoodD for Branex, the "iTam-Tam" for the anniversary of the famous stool and a China porcelain collection for Revol, named "CooK and Play" and "Likid". At the same as working on these "lifestyle" projects, he creates pieces of furniture in a limited edition, which are inspirations to develop new forms and new way of use.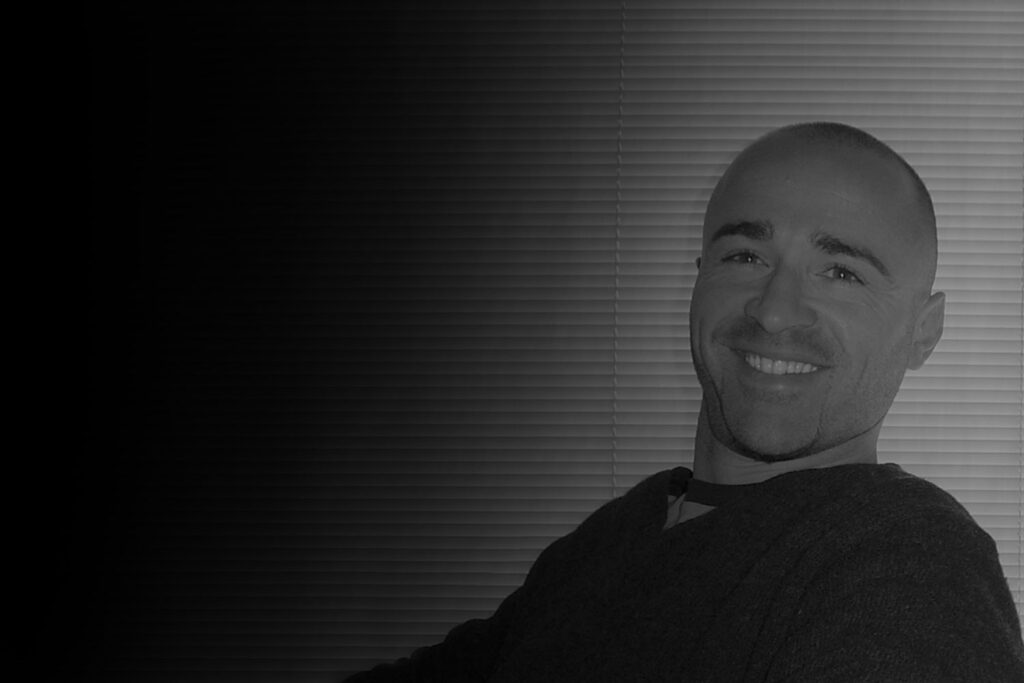 Alessandro Elli was born in 1968. After graduating from the State Art Institute in Cantù he attended the Polytechnic Design School in Milan, completing a Masters in Industrial Design. In 1993 he bagan working at Paolo Nava's studio, and in 1996 moved to Paola Navone's studio. In 1999 in his own studio in Carugo he began his solo career which saw him move between the various disciplines of designer, art director, interior designer, graphic designer, for clients primarily in the furniture sector: Bross, Di Liddo & Perego, Emmemobili, GS_Plast, Linfa_Design, Milano Bedding, Nespoli_Consonni, Orsenigo, Salcon imbottiti, Servetto, Pamar Italia.
In 2004 the product Escher, designed for Emmemobili was displayed at the triennale in Milan. In 2005 the same product was displayed at Clac in Cantù at the «Città Infinita» exhibition. The collection Cubik, designed for Di Liddo & Perego won the special «Tiziana Mascheroni» prize at the YUNG & DESIGN competition 2005.
Pietro Arosio was born in Lissone in the province of Milano on March 20th, 1946.
After graduating from the Institute of Applied Arts in Monza, he gained further experience working in the research centre of AF&F, a company specializing in the production of metal furniture for public spaces. This experience helped Pietro Arosio to cristallize and define the design philosophy which he would follow in the future as an industrial designer.
In 1972 he opened his own business, and he began designing kitchens in 1978, work which gained recognition when he won the first Casaviva d'Oro prize in 1983.
Simplicity of form, constant research into new materials and technologies, the meticulous definition of every detail in the design phase together with the engineering departments of the companies which make the pieces are fundamental elements in the work of Pietro Arosio. Nevertheless, he does not undervalue the emotional aspect of the product and has in several cases collaborated with internationally famous artists such as Nespolo, Del Pezzo, Hsiao Chin, Tilson, Rotella and Keizo, to give artistic value to the products.
Some of his work has been displayed at the Victoria and Albert Museum in London and at the Die Sammlung museum of modern art in Munich.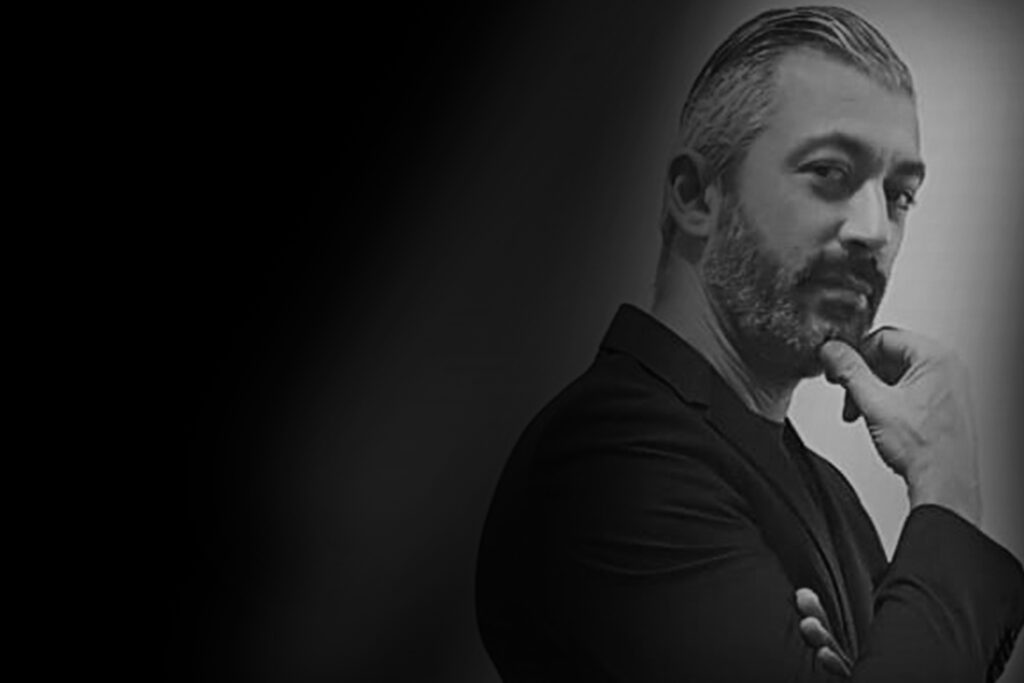 El diseño es para mí una búsqueda exasperada e infinita del justo equilibrio entre la estética y la comodidad, la forma y la función.Intento crear una emoción que invite a las personas a sentarse o usar mis muebles cuando los ven. Mi búsqueda se dirige a aquellos que, con diferentes necesidades y deseos huyen del standar y la uniformidad. Diseño muebles para aquellos que, en una silla, no ven solo un asiento y cuatro patas.No quiero crear piezas de museo. Mis muebles están hechos para vivirlos y para que ellos mismos vivan con sus dueños. Por esta razón me encantan los poufs ocultos para recibir amigos inesperados. Las formas redondas y armónicas, muebles modulares que cambian con el tiempo … Siempre en busca de una buena atmósfera, un ambiente particular, un espacio fuera de lo normal, un espacio único. El mueble en casa que no sea una restricción sino un deseo para el hogar. También considero la comodidad como un valor muy importante. Crear deseo es solo un efecto secundario de mi trabajo. Si el diseño atrae, la comodidad genera lealtad. Para mí, un mueble no es sólo el trabajo de un diseñador: es el resultado de la colaboración entre la idea del diseñador y la experiencia técnica del fabricante, el encuentro de la forma con el imperativo técnico. La comparación de materiales innovadores y nuevas técnicas creativas crea desde luego nuevas perspectivas. El equilibrio entre innovación y racionalización es mi motor hacia nuevos horizontes
John was was born in England in 1948.
In 1966 he attended the Brighton School of Architecture and from 1969 to 1973 he studied commerce at Hertford University.
In 1982 he founded Sofas and Sofa-beds.
In 2004 he changed the brand name to Espacio adding some of the best Italian furniture design brands.
Elisabetta Garoni was born in 1968. She graduated with a degree in Architecture in 1994 in Milan.
After gaining experience collaborating with several well-known design and architecture studios, since 2001 she has been working autonomously in several different sectors. She opened «Studio DAC» (Design Architecture Colour) in Milan where she works mostly in Industrial Design and Colour & Texture design, working in close contact with companies to research and develop new materials and chromatic coordination. The project Matrioska was chosen for the Macef Design competition in 2002 which was dedicated to tables;
The project Airone, a lighting system for street furniture won third prize at the Concorso Neri Award in 2003. At the moment she is working as a colour consultant for Methis, office systems; PPG Industries Italia; interior design projects for companies such as Akzo Nobel, Grecav and Basell. In her associated studio in Lissone (together with Sabina Sallemi) she plans and designs interiors.
Milan 1967.
Graduated in architecture from the Polytechnic of Milan in 1995. Immediately after collaborated as a researcher for the Domus Academy Research Centre and organised research seminars for the Polytechnic of Milan.
Following on from experience gained in architectural studios, since the year 2000 she has worked as a free-lance professional in a wide range of project fields: industrial design; research and development of new furnishings; internal architecture; fitting and setting up of showrooms, exhibitions and events connected with the Milan Furniture Exhibition.
STUDIES
Art Institute, Castelmassa (RO), 1958

PROFESSIONAL PROFILE
He began by collaborating as an interior designer on transatlantic liners such as the Andrea Doria, the Guglielmo Marconi, the Raffaelle and the Michelangelo. Afterwards he worked on the planning and design of several school buildings including the interior design. He designed several public spaces and in 1977 he became interested in industrial design, which soon became his primary professional activity.
COLLABORATIONS AND CONSULTANCY
He works with the most prestigious companies in the sector, bringing together an artistic sensibility with functionality and affordable prices, being both creative and expert in several technologies.
Elena Viganò attended the Art School "B. Luini" of Cantù and in 1994 graduated in Architecture at the "Politecnico di Milano". The Interior Design Studio was born in 2002 by ten years experience in different fields but always linked to the furniture industry, interior design and renovation.
The work is aimed at planning for private customers, commercial businesses and image.
Tras estudiar arquitectura, se dedicó al mundo del diseño experimentando en su estudio de Roma las técnicas relacionadas con el diseño de mobiliario multifuncional. En los años 70 y 80 crea lámparas de gran contenido innovador para Fontana Arte, Ve Art, I Tre, Murano Due, Luxo; al mismo tiempo diseña sofás para firmas como Giovannetti, Uvet, Poltronova, Sofart, Arflex, recibiendo prestigiosos premios En los últimos años ha colaborado con empresas de renombre en el campo del mueble tapizado como BPA, Flexform, Desiree, Biesse, Saba.