Beim Design geht es nicht nur um das Aussehen des Produkts oder den Effekt, den es macht, wenn man es in der Hand hält. Design ist, wie es funktioniert
Steve Jobs
Lucidity of expression and the search for simplicity are the key principles: in the work of Christophe Pillet the elegance is optimized. Pillet's perfect command of sensuality and refinement has made him one of the rare French designers who have gained global recognition designing hotels, boutiques and directing artistic projects in the USA, Great-Britain and Japan. He has won international acclaim for the spectrum and quality of his creations. Architecture, objects, furniture, artistic direction, his signature is invariably associated with the finest brands : Lacoste, Jean-Claude Jitrois, Catherine Malandrino, Lancel, Le Tannneur International… The scope and the variety of his projects share a common attitude, independent of scale. Whether it be as design director for Lacoste, or in long-term collaborations with Driade, Cappellini, Emu, Porro or Serralunga his considered interpretations are a testament to high-voltage chic, distinguished both by its precision and rigor. If a "Pillet style" exists, it is in his ability to crystallize, within a project, the excitement of a proposition.
Simone Micheli founded the Architecture Studio in 1990 and in 2003 he created the architecture company Simone Micheli Architectural Hero together with Roberta Colla. The society is based in Florence, Milan, Puntaldìa, Dubai, Rabat and Busan. His professional activity ranges from master plans and architecture to interior, from design to visual, through graphics, communication and event organization. His creations, always sustainable and environmentally conscious, are characterized by a strong identity and uniqueness. Many are his creations for public administrations and important private clients connected to the community and to the residential world. He is the curator of thematic exhibitions – contract, but not only – at the main international architecture, design and hospitality fairs. In collaboration with Roberta Colla and his team of professionals, he holds masters, conferences, workshops and lectures at universities, cultural institutes and institutions in many cities around the world. His works have been featured in the most important international exhibitions as well as in Italian and international newspapers, magazines and periodicals. www.simonemicheli.com
Luxury Lifestyle Awards 2020 – New York, U.S.A | The Best Luxury Hotel Architecture In Italy | for the project Aquatio – Cave Luxury Hotel & Spa.
• Excellence Green Awards – Sustainability awards 2020 | Categoria Real Estate-Design | con il progetto Aquatio – Cave Luxury Hotel & Spa.
• Eurasian Prize 2020 – Russia | Categoria Design | con il progetto Aquatio – Cave Luxury Hotel & Spa.
• BigSEE Tourism Design Award 2020 – Ljubljana, Slovenia | con il progetto Aquatio – Cave Luxury Hotel & Spa.
• OPAL – Outstanding Property Award 2020 – London, UK , Categoria Platinum Interior design con il progetto Aquatio – Cave Luxury Hotel & Spa.
• The 10Th Idea—Tops Award 2020 Shenzhen, Cina, Categoria Hotel Design con il progetto Aquatio – Cave Luxury Hotel & Spa.
• Premio Regula 2019 – 100 progetti italiani Roma, nella Categoria "Interior Design" con il progetto Lords Of Verona per Innovazioni.
• Hotel Property Award 2018 – Finalist Nomination, HotelForum, Monaco, Germania con il progetto Aquatio – Cave Luxury Hotel & Spa.
• Excellence Award 2017, Korea Institute of Interior Design con il progetto Atomic Spa per Palazzo Matteotti, The Dedica Anthology Milano.
• Premio Codega 2016 #lightingdesign , Venezia e AAP- American Architectural Prize 2016 #interior, Los Angeles con il progetto Sarajevo Dreamy Spa.
• Architect Of The Year 2016 | Build Magazine Award
• Best of Houzz Award 2016 – design, per la popolarità dei progetti selezionati dagli oltre 35 milioni di utenti delle community di Houzz.
• Premio 100 Eccellenze Italiane 2015, Montecitorio, Roma. Simone Micheli annoverato tra i 100 illustri personaggi rappresentativi dell'eccellenza del nostro Paese.
• International Hotel e Property Awards 2015, European categories – Hotel over 200 rooms, con progetto di interior design ed illuminotecnico del Barcelò Hotel Milan.
• Iconic Award 2014, Francoforte, categoria "Interior", organizzato dal German Design Council, con il progetto RubensLuciano New Offices & Showroom, Strà, Venezia.
• Best of Year Honoree 2012 nella categoria "Hospitality" organizzato da Interior Design Magazine, New York, con il progetto Barceló Milan Hotel.
Graduated from The Boulle and the ESDI (Strate College) School, Eric Berthes created his agency Planet Design in 2000. From his formation, Eric Berthes kept a perfect proportion between straight lines and curves. His passion: drawing. His ambition: creating objects and anticipating the expectations of the third century. He began his career with partners such as Packard Bell and Babyliss. Today, Eric Berthes is the art director for the brand OA1710, by creating objects in the uncluttered and contemporary forms for The Goldsmith's d'Anjou. With the same passion, he works with the different brands of spirits and champagne. As a tribute to James Bond and at the occasion of the out coming of his last movie, Eric Berthes created exceptional objects, such as The Bullet 007 and, more recently, the tasting cupboard "RD 2000" for Bollinger.
For their 80th anniversary, Ricard entrusted Eric with the creation of the latest kit (glass and decanter) in a limited edition. For Chivas, he sets up events spaces in the bar of Martinez Hotel during the Cannes festival, the VIP area of The Karément lounge bar in Monaco and the scenography of the César Awards Night. Recently, he designed the lamp BgoodD for Branex, the "iTam-Tam" for the anniversary of the famous stool and a China porcelain collection for Revol, named "CooK and Play" and "Likid". At the same as working on these "lifestyle" projects, he creates pieces of furniture in a limited edition, which are inspirations to develop new forms and new way of use.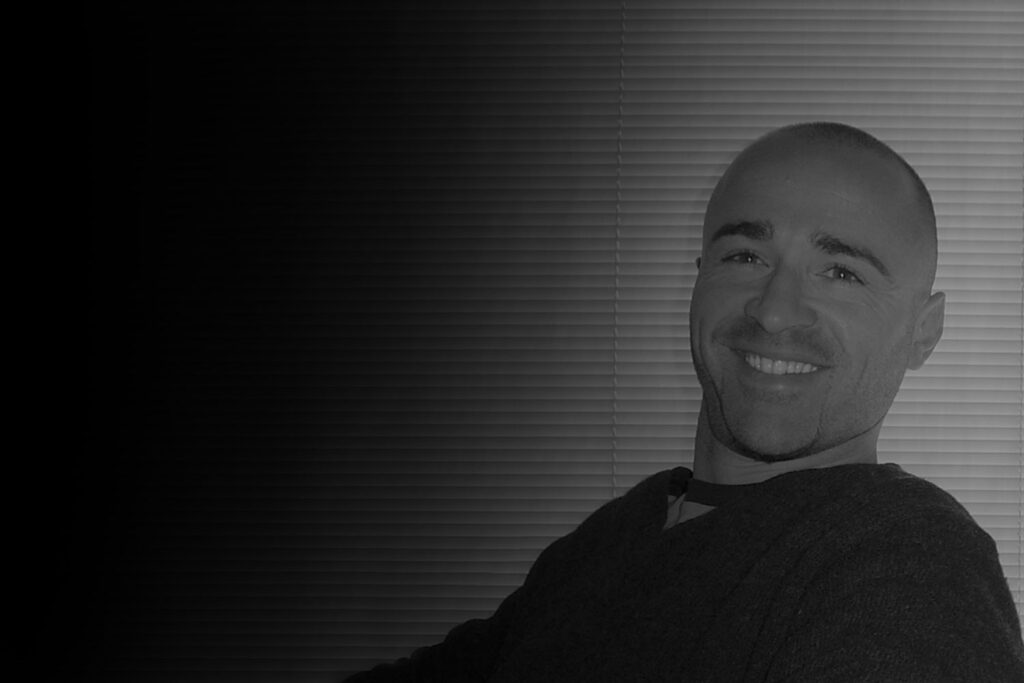 Alessandro Elli hat nach dem Diplom am staatlichen Institut der Kunst in Cantù, das Politecnica di Design von Mailand besucht, mit dem Abschluss des Masters in Industrial Design. Seine eigene Kariere begann 1999 im Studio von Carugo, wo er unbefangen in den Rollen von Designer, Art Director und Grafiker bewegte, hauptsächlich Auftraggeber aus dem Einrichtungsbereich: Bross, Di Liddo & Perego, Emmemobili, Linfa_Design, Milano Bedding, Nespoli_Consonni, Salcon imbottiti, Servetto, Pamar Italia, YDF.
2004 wurde das Produkt Escher von Emmemobili an der Triennale von Mailand ausgestellt. 2005 das gleiche Produkt an der Clac von Cantù während der Ausstellung "Città Infinita" Die Kollektion Cubik entworfen für Di Liddo & Perego gewinnt den "PREMIO SPECIALE TIZIANA MASCHERONI" im Wettbewerbsbereich YOUNG & DESIGN 2005.
Pietro Arosio was born in Lissone in the province of Milano on March 20th, 1946.
After graduating from the Institute of Applied Arts in Monza, he gained further experience working in the research centre of AF&F, a company specializing in the production of metal furniture for public spaces. This experience helped Pietro Arosio to cristallize and define the design philosophy which he would follow in the future as an industrial designer.
In 1972 he opened his own business, and he began designing kitchens in 1978, work which gained recognition when he won the first Casaviva d'Oro prize in 1983.
Simplicity of form, constant research into new materials and technologies, the meticulous definition of every detail in the design phase together with the engineering departments of the companies which make the pieces are fundamental elements in the work of Pietro Arosio. Nevertheless, he does not undervalue the emotional aspect of the product and has in several cases collaborated with internationally famous artists such as Nespolo, Del Pezzo, Hsiao Chin, Tilson, Rotella and Keizo, to give artistic value to the products.
Some of his work has been displayed at the Victoria and Albert Museum in London and at the Die Sammlung museum of modern art in Munich.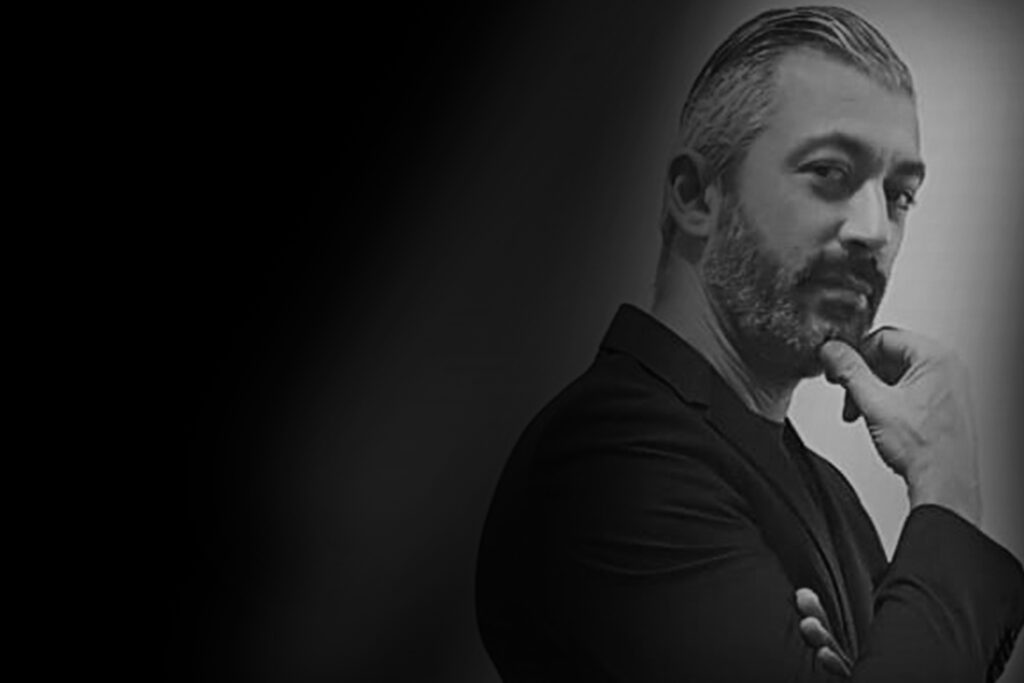 Born in 1974, Stefano Bigi grew up between France and Italy. Out of this double culture, he has acquired a taste for the chic and the beautiful. After studying at Art School, he started a career in graphic design and webdesign before becoming self-employed. It was 14 years ago that he first began to sketch sofas, decorative objects, and his obsession: chairs. However, when he turned 31 he decided to live for his passion : to design furniture and decorative objects. Since 2005 he has established himself in Milan and founded his own company: Stefano Bigi design studio.
Design for me is an infinite, exasperated research towards the right balance between aesthetics and comfort, form and function. I try to create emotion, to invite people to sit or to use my furniture when they see it. My search goes towards those who disregard standards and uniformity, although with different needs and desires. I draw furniture for those who see a chair as much more than a seat with four legs or feet. I do not intend to create pieces for museum collections; my furniture is made to be lived and to live with its owners. These round and harmonic forms are always looking for an atmosphere, a peculiar environment, a separate space, a space apart, a space to one. Home furniture which is no more a constraint but instead a desire. I also consider comfort at top value, as creating desire is just a side effect of my job. If the design seduces, the comfort develops loyalty from the customer. A piece of furniture is not just a designer's output to me: it is the result of the cooperation between the designer's insight and manufacturer's technical skills, between the form and the technical imperatives. Achieving a balance between innovation and rationalization is the engine pushing me towards new horizons
John was was born in England in 1948.
In 1966 he attended the Brighton School of Architecture and from 1969 to 1973 he studied commerce at Hertford University.
In 1982 he founded Sofas and Sofa-beds.
In 2004 he changed the brand name to Espacio adding some of the best Italian furniture design brands.
Elisabetta Garoni was born in 1968. She graduated with a degree in Architecture in 1994 in Milan.
After gaining experience collaborating with several well-known design and architecture studios, since 2001 she has been working autonomously in several different sectors. She opened "Studio DAC" (Design Architecture Colour) in Milan where she works mostly in Industrial Design and Colour & Texture design, working in close contact with companies to research and develop new materials and chromatic coordination. The project Matrioska was chosen for the Macef Design competition in 2002 which was dedicated to tables;
The project Airone, a lighting system for street furniture won third prize at the Concorso Neri Award in 2003. At the moment she is working as a colour consultant for Methis, office systems; PPG Industries Italia; interior design projects for companies such as Akzo Nobel, Grecav and Basell. In her associated studio in Lissone (together with Sabina Sallemi) she plans and designs interiors.
Milan 1967.
Graduated in architecture from the Polytechnic of Milan in 1995. Immediately after collaborated as a researcher for the Domus Academy Research Centre and organised research seminars for the Polytechnic of Milan.
Following on from experience gained in architectural studios, since the year 2000 she has worked as a free-lance professional in a wide range of project fields: industrial design; research and development of new furnishings; internal architecture; fitting and setting up of showrooms, exhibitions and events connected with the Milan Furniture Exhibition.
STUDIES
Art Institute, Castelmassa (RO), 1958

PROFESSIONAL PROFILE
He began by collaborating as an interior designer on transatlantic liners such as the Andrea Doria, the Guglielmo Marconi, the Raffaelle and the Michelangelo. Afterwards he worked on the planning and design of several school buildings including the interior design. He designed several public spaces and in 1977 he became interested in industrial design, which soon became his primary professional activity.
COLLABORATIONS AND CONSULTANCY
He works with the most prestigious companies in the sector, bringing together an artistic sensibility with functionality and affordable prices, being both creative and expert in several technologies.
After studying architecture, he dedicated himself to the world of design experimenting in his Rome studio the techniques related to the design of multifunctional furniture. In the 70s and 80s he created lamps of great innovative content for Fontana Arte, Ve Art, I Tre, Murano Due, Luxo; at the same time he designed sofas for companies such as Giovannetti, Uvet, Poltronova, Sofart, Arflex, receiving prestigious awards. In recent years he has collaborated with well-known companies in the field of upholstered furniture such as BPA, Flexform, Desiree, Biesse, Saba.
Elena Viganò attended the Art School "B. Luini" of Cantù and in 1994 graduated in Architecture at the "Politecnico di Milano". The Interior Design Studio was born in 2002 by ten years experience in different fields but always linked to the furniture industry, interior design and renovation.
The work is aimed at planning for private customers, commercial businesses and image.